"The world's largest litigation database just got bigger." – Toby Unwin, Premonition Co-Founder and CIO
---
June 5, 2018 (DigitalJournal.com) –  Premonition, a Miami-based legal analytics firm has announced the addition of the Brazilian Courts to the world's largest litigation database. Larger than LexisNexis™, Thomson Reuters™, and Bloomberg™ combined. Premonition utilizes Artificial Intelligence to add thousands of court records per second. This groundbreaking technology enables Premonition to scale its Court Data offerings to a level never before seen.
When it comes to Brazil, most think "big". The massive country boasts one of the largest populations and economies in the world. Over the years, however political corruption and growing pains from a young democracy have been well documented. Premonition's website highlights the "very, very unfair advantage" their service provides to clients, yet it seems fitting that this startup company (that has been continually labeled as "disruptive" in an outdated legal system) could bring data transparency to the Brazilian Court system and uncover the hard facts laying beneath the surface.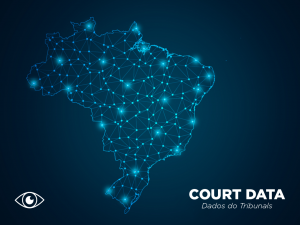 A wide variety of professionals and industries rely on Premonition Court Data for proper risk assessment, analytics, and decision-making. Among them are, Claims Managers, Lawyers, Law Enforcement, General Counsel, Risk Managers, and many more. "This phenomenal tool is transforming everything,…" says Premonition CEO and Co-Founder Guy Kurlandski. "…This will result in a radical change to the legal industry, and bring transparency to what has long been an opaque and outdated system." A free copy of the company's Guide to Court Data and numerous other reports can be found on their website.
In addition to Court Data, Premonition is pushing their innovative efforts to increased levels by downloading all case documents and using a next-generation citation system (JusText™) to measure the persuasiveness (or as the company terms "Win Rate") of precedents for different case-types and judges. "Currently, there is no other system comparable to this in Brazil," says Premonition Co-Founder and CIO Toby Unwin.
"Currently, there is no other system comparable to this in Brazil" 

-Toby Unwin, Co-founder and CIO at Premonition
The addition of the Brazil Courts to the Premonition database bolsters a growing list of countries that already include India, Australia, the United Kingdom, Netherlands, Ireland, and Canada. With plans already in the works for adding several more countries in South and Central America and recent partnerships with IBM and Verisk, The company has no plans of slowing down their considerable momentum. "With this tremendous development and opportunity, Premonition is enthusiastic about partnering with the right local representation to reach across a vast Brazilian market," says Kurlandski.
---
Post from: http://www.digitaljournal.com/pr/3803155
Premonition Adds Brazilian Courts to Its Database
was last modified:
June 5th, 2018
by
Anthony