One size doesn't fit all. Don't see what you want? Ask.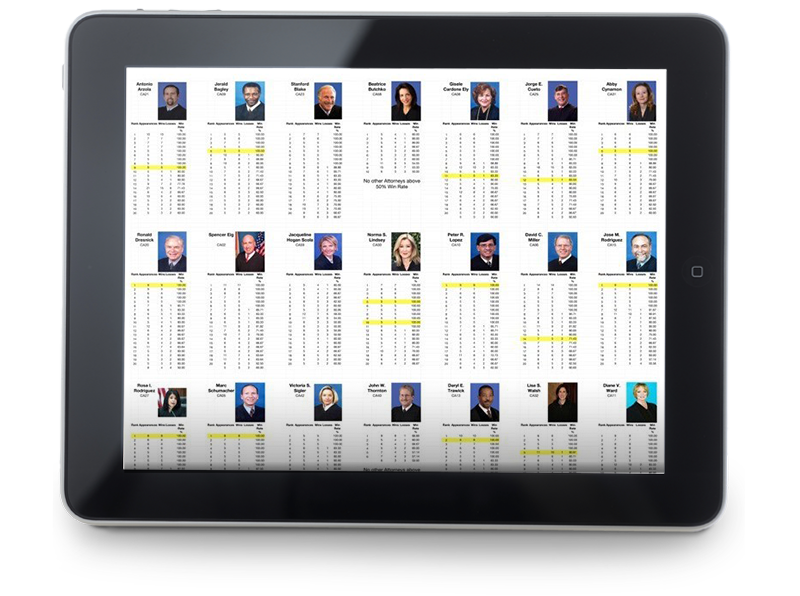 Examples of custom reports include:
Judge campaign contributions
Fastest dockets
Fastest casetype resolution rankings by law firm
Largest filers of frivilous lawsuits
Cost per outcome
Condo and Homeowner Association litigiouness ratings
X-Ray vision for Litigation.
If you want a different result, you need a different approach.

Legal Knowledge + Technical Skill + The World's Largest Litigation Dataset = A Very, Very Unfair Advantage in Litigation.

• Are the best litigators staffing the case?
• What are the best expert witnesses by Win Rate?
• What are the stats on the other side?
• Analysis of Arbitrators and Mediators.
• Analysis of campaign contributions for your Judge.
• Analysis of motion type success for your Judge.
• Analysis of precedent success for your Judge.
• If information can be derived from Court data, we can find it.

Our premium products for when the right result is essential.
Because Losing is Expensive.