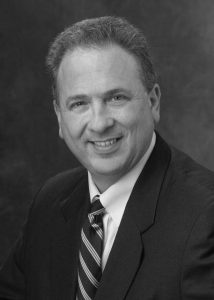 Ty R. Sagalow
CEO and Founder of Innovation Insurance Group, LLC.
Mr. Sagalow is a 30-year veteran of the insurance industry, having held senior executive positions in underwriting, legal, and product development for major insurance companies.
Mr. Sagalow is an expert in new product development in a range of insurance product lines, particularly cyber-insurance, directors & officers liability insurance, professional liability insurance, employment practices liability insurance, and reputation insurance. Additionally, with his unique background combining management and professional liability legal, underwriting, and policy drafting, Mr. Sagalow is one of the industry's most sought-after experts in D&O/E&O coverage disputes.
Mr. Sagalow spent 25 years as a senior executive with AIG. His major positions included ten years as Chief Underwriting Officer and General Counsel for AIG Executive Liability (f/k/a National Union). National Union is the largest provider of management and professional liability insurance in the United States. From 2000 to 2005, he was Chief Operating Officer of AIG eBusiness Risk Solutions, a large provider of security and privacy insurance. From 2005 to 2009, he headed up new product development at AIG General Insurance as President of Product Development before moving to Zurich North America as Chief Innovation Officer. In April 2011, he departed Zurich to create Innovation Insurance Group.
Products Mr. Sagalow has created have produced hundreds of millions of dollars of gross premium and include Y2k Insurance, (Entity Cover) Directors and Officers Insurance, Cyber Insurance, Reputation Insurance, and Intellectual Property Collateral Insurance.
Mr. Sagalow is a frequent author and speaker. His works include @Risk: Internet and E-Commerce Insurance and Reinsurance Legal Issues and Directors & Officers Insurance Handbook.
Mr. Sagalow has appeared on CNBC, WPIX-TV, PBS and Bloomberg Radio, and he has spoken before various tech, legal and insurance forums on issues including the White House, Department of Homeland Security, and Congress.
He is also the host of the series "Innovations in Insurance with Ty Sagalow," produced by World Risk and Insurance News.
Mr. Sagalow has been interviewed on the topic of innovation by many organizations, including Harvard Business Review and Business Insurance.
He is a summa cum laude graduate of Long Island University, a cum laude graduate of Georgetown University Law Center, and he earned the LLM from New York University School of Law.