Source: JP Morgan Chase Bank – 02/28/18 (https://idc.chase.com/newspublic/story?article=740c4e870547244f&)
---
The Cognitive Legal Challenge is a critical element of the Global Legal Hackathon, that took place this past weekend Feb. 23 to 25 in 40+ cities in 6 continents with a projected attendance of over 10,000. Via the Cognitive Legal Challenge, lawyers crowd-sourced the creation of new legal AI applications capable of reasoning through use of IBM's Watson Knowledge Studio and Premonition AI, the world's largest litigation database.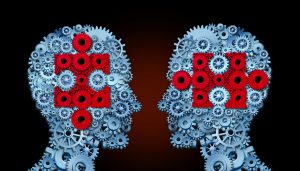 The plan is the brainchild of Brian Kuhn and Shawnna Hoffman, the Co-Leaders of IBM's Cognitive Legal practice. Mr. Kuhn and Ms. Hoffman reached out to Toby Unwin and Guy Kurlandski, the Co-Founders of Premonition AI, to provide the data for the Cognitive Legal Challenge. Traditional legal analytics products have focused primarily on Appeals cases, because that's where the data were available which was a small subset of case data as it relied on cases that were appealed. Premonition's focus on State level courts has allowed it to gather what it calls the "missing 97 percent" of case data. "It's exciting for the Cognitive Legal Challenge because it allows us to literally 100X the value we bring to the event. AI lives on data and we can now feed it more than anyone else on the market," said Shawnna Hoffman. "The Cognitive Legal Challenge will help legal professionals understand 'what works,' but more importantly, 'why,' when it comes to blockchain, AI, and advanced analytics."
"As a young company it's been our plan from the beginning to partner with the best companies in each of our markets, to help them build better products and put them in front of their customers. Everybody wants more data and the Cognitive Legal Co-leaders at IBM are no exception. They're the clear leader in the legal tech industry and we're thrilled to be working with them," said Guy Kurlandski, CEO of Premoniton.ai. The 4-year-old Artificial Intelligence company based in Miami, raised eyebrows throughout the industry with its record-setting $100M seed valuation capital raise.
The companies aim to hit the ground running with their joint involvement at the Global Legal Hackathon. The Cognitive Legal Challenge provided competitors with car accident data from Connecticut and access to IBM's Watson Knowledge Studio. "What participants can do with that is limited purely by their imagination," said Shawnna Hoffman, Co-Leader at IBM Global Cognitive Legal.
"The sheer scale of Premonition's data means that legal analytics no longer need to focus on largely theoretical application of laws. We can build systems that can help average people having to deal with the legal system. Making a positive change in the judicial system is hugely important to me, it's why I accepted the role. We couldn't do that without the partnership with Premonition." –Shawnna Hoffman, Co-Leader at IBM Global Cognitive Legal.
The Cognitive Legal Challenge transpired Globally and started on Feb. 23. Premonition data was used by teams in New York. Premonition co-founder, Toby Unwin joined Shawnna Hoffman in San Francisco at the event hosted by law firm Orrick. The two were emcees and mentors to the teams throughout the competition.
The Cognitive Legal Challenge During the Global Legal Hackathon Elevated With Premonition Data
was last modified:
March 20th, 2019
by
Anthony