JERSEY CITY, N.J., March 20, 2018 – ISO Claims Partners has announced the integration of Premonition data and legal analytics into its suite of services. Premonition maintains the world's largest litigation database. ISO Claims Partners is a Verisk (Nasdaq:VRSK) business and a leader in Medicare compliance and claims analytics.
Premonition data will benefit ISO Claims Partners customers by providing them with unprecedented access to litigation information at the state and local level. The service will guide insurers in selecting the best defense counsel for different claim types based on "win rates" as well as provide critical information about plaintiff attorneys and judges that will help them form winning litigation strategies.
"The addition of Premonition's unique data into our Navigator suite will offer clients insights that drive down both claims and legal costs," said ISO Claims Partners President Robert Lewis. "Armed with the most comprehensive litigation data set available and best-in-class analytic technology, we can help our clients improve claims outcomes with data-driven litigation strategies."
"Prior to the development of Premonition, legal services were largely subjective, with analytic information available only for federal cases," stated Guy Kurlandski, cofounder and CEO of Premonition. "We're pleased to join forces with ISO Claims Partners and Verisk to bring this solution to their insurance customers."
With Verisk's leading data sets and analytical solutions across the property/casualty industry, including its premier claims database with more than 1 billion claims, Premonition complements the end-to-end claims insight and decision support services insurers rely on to manage expense, control claims costs, and deliver outstanding customer service.
About Verisk 
Verisk (Nasdaq:VRSK) is a leading data analytics provider serving customers in insurance, energy and specialized markets, and financial services. Using advanced technologies to collect and analyze billions of records, Verisk draws on unique data assets and deep domain expertise to provide first-to-market innovations that are integrated into customer workflows. Verisk offers predictive analytics and decision support solutions to customers in rating, underwriting, claims, catastrophe and weather risk, global risk analytics, natural resources intelligence, economic forecasting, and many other fields. Around the world, Verisk helps customers protect people, property, and financial assets.
Headquartered in Jersey City, N.J., Verisk operates in 30 countries and is a member of Standard & Poor's S&P 500® Index. In 2017, Forbes magazine named Verisk to its America's Best Mid-Size Employers list and to its World's Most Innovative Companies list. Verisk is one of only seven companies to appear on both lists. For more information, please visit www.verisk.com.
Contact: 
Giuseppe Barone/Erin Bzymek
MWWPR (ISO Claims Partners)
201-507-9500
[email protected]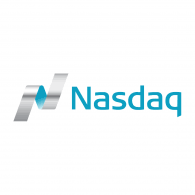 Source: Nasdaq – 03/20/2018 (https://www.nasdaq.com/press-release/iso-claims-partners-integrates-premonition-data-and-analytics-to-improve-claim-litigation-outcomes-20180320-00794)
ISO Claims Partners Integrate Premonition Analytics to Improve Claim Litigation Outcomes
was last modified:
March 29th, 2019
by
Anthony