aka "I'm Head of Claims, and I've Got a Very Bad Feeling About this Case"
Suppose you're Head of Claims or a Claims Manager for a mid-sized insurance company. Your company prides itself on dealing fairly with the claims that cross your desk, and as a result, fewer than 2% of these claims enter the litigation process. Like most companies your size, an in-house legal team is a luxury you can't afford, but you're happy with your regular attorney (let's call him Bob) and he's come through for you big time over the years. But now you're looking down the barrel of a huge suit that, if successful, could cause your reinsurance rates to spike and might even take your whole company under. With everything on the line, do you go with your gut and stick with Bob, or do you cover yourself by undertaking a bit of research?
Every day claims managers find themselves in similar binds. With luck, the Bobs of the world might prevail often enough to keep your firm afloat, but how much risk are you exposing yourself to by relying on habits and hunches? Insurance adjusters rely on tested, empirical methodologies to assess claims—imagine how much litigation their companies might face if adjusters awarded or denied settlements based solely on the claimant's reputation? Yet until recently, that was essentially the basis of how insurers selected their legal representation.
Let's run through a few scenarios our hypothetical Head of Claims might experience as their case proceeds to litigation and they have to engage with the litigation management process;
Doomsday – You enter the courthouse on day one feeling reasonably confident. Your own assessment suggests that the claim is mostly spurious, and the damages they're demanding are unreasonable. Your man Bob assures you that you have nothing to worry about. Yet almost from the first step, things start to go awry. The opposing attorney and the judge are bantering like an old-time comedy duo, while Bob's motions are consistently turned down flat. Your expert witness dissolves under cross-examination. The case drags on for months, but in the end, your company winds up eating a massive settlement. You would almost certainly have been fired… had your company not been busy declaring chapter 11.
Non-Doomsday – Having heard a little bit about legal analytics for insurance providers, you reach out to a company like Premonition that provides instant open-case reporting and has them run the numbers. The report compares the past performance of your lawyer (Bob) with that of the claimant's attorney. Long before you set foot in the courtroom, you now know that Bob has had no luck before the judge assigned to the case, while his opponent has run up a number of consecutive wins. The report provides a list of alternative attorneys that appear to have a much better rapport with the judge than Bob has, including a few who charge considerably less while delivering superior performance. The company is even able to warn you that the expert witness you'd been considering hiring to help debunk the bogus claim actually has a terrible track record in such cases.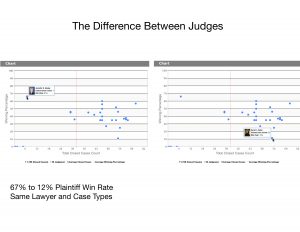 By assigning one of these high-performing outliers to serve as co-counsel, the analytics suggest your odds of victory have dramatically improved. Your improved legal team is able to fight the case to a draw, and in a matter of weeks the claimant ends up accepting a settlement only modestly higher than your original offer.
This scenario highlights a few of the ways savvy claims managers are now using legal analytics to take control of their litigation portfolio. With solid historical information about the performance of lawyers, tendencies of judges and jurisdictional trends, decisions about when to litigate fiercely and when to tender a settlement are returned to the hands of those ultimately accountable for the fallout of their results: the insurers themselves.
Ps: Picture relates to UK TV Show called "I'm a Celebrity, Get Me Out of Here" – nothing to do with insurance, litigation management or claims managers … just vicarious use of their title, for headline-grabbing purposes …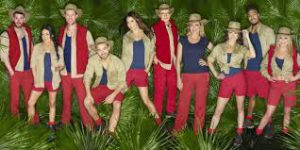 For more articles and wider insight about claims managers and litigation management, visit : https://premonition.ai/claims-managers-litigation-management/
For more information about legal analytics, Premonition or to book a free demo, contact
[email protected]
I'm Head of Claims, Get Me Out of Here
was last modified:
March 29th, 2019
by
Andrew Weaver