PremonitionTM
Big Data Arbitrage
Premontion knows

Perception-Reality Arbitrage
Law is one of the few marketplaces where no one knows the value of each participant. Except Premonition. There are huge variances in how good Attorneys are perceived to be and how good they actually are. Many expensive Lawyers are poor performers. Many cheap Lawyers are actually phenomenal—at least in front of certain Judges. Only Premonition knows.
Law is not the only marketplace where huge differences exist between Perception and Reality. Lobbying, Healthcare and Education all have such gaps. Premonition provides Transparency.

Selecting Your Attorney
What if we hired Attorneys based on how often they won their cases? It's obvious, but nobody does it. People pick Attorneys based on recommendations from friends, online reviews, because they're friends, friends of friends went to a particular law school, have nice offices, work for a well known firm, saw an advertisement, their name was first in the phone book, etc.
Recently, using the Premonition™ system, we took a look at "Top Lawyer" lists. People who are recognized by their peers as being "the best" are generally just average. The only way that they stood out was a disproportionate number of appeals and re-opened cases, i.e. they're good at dragging out litigation.

Comprehensive Court Data
Amazingly, apart from Federal cases, there is no way to search across multiple Courts. So far, traditional systems only track appealed cases that are important for legal precedent settings. Are unappealed, first instance cases, such as yours unimportant? We think not.
Looking for a first instance case? You have to go to that Courthouse. Don't know the Courthouse? Pick one. Then another, and another and another and another. There are thousands. Keep re-checking. New cases are filed hourly. Existing cases are updated.

"It's no secret that technology is having a significant impact on litigation, with the advent of cloud-based tools and collaborative workspaces. Now with the advent of AI and Big Data, this is but one new development that could be a real game-changer."

"An Artificial Intelligence system that mines Court data for unusual trends and outliers. The system is typically used by General Counsel at big companies seeking an edge in large litigation portfolios, or high stakes trials. The human element, Premonition claims, is worth an average 30.70% increase in win rate, which translates to substantial savings for clients."

"Until recently there hasn't been much available to consumers regarding actual win/lose rates – at least not without an immense investment of time and resources. Seeking to fill this gap is Premonition, a legal analytics company that deploys data mining and analysis to determine individual lawyer win rates before judges."




"Law has historically been a credence good. This means the market relies on elite credentials and firm reputation as a proxy for skill."

-Professor William Henderson

"I do not have to tell you the significant and revolutionary role Premonition.ai is playing in altering the landscape of the profession."

-Professor Michael Hunter Schwartz,
Dean and Professor of Law, University of Arkansas at Little Rock
"For our legal financing opportunities, Premonition delivers a quantitative analysis of legal risks that is unique and provides invaluable insight."

"I would be happy to give you a testimonial. I have been sharing the story with many already… I told my attorney that she had a great record in front of Judge Doherty and the Plaintiffs Counsel did not. She was floored that I had the information and where I got it from… This has allowed us to move forward and focus on the case and the strategy around the case."

"As a Judicial Reform advocacy group we are constantly searching for tools to bring transparency to the Courts and success in our legal battles. The most powerful analytical technology we've ever come across in the litigation arena is Premonition. It levels the playing field so that citizens who choose to fight back against misfeasance and abuse of the legal system may have the opportunity for their side to be heard. Premonition is the most cost-effective analytical tool ever invented."

"The most vital factor in Litigation is your Counsel's prior Win Rate before your Judge.
Premonition is the only company that has that data. If you have to hire an Attorney, why not hire a great one?"

"Finally General Counsel can know the real track records of the professionals they're instructing."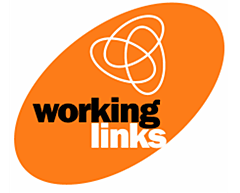 "General Counsel can't hire a big firm and hope anymore.
It's vital to know your Litigator's Win Rate."

"A lot has changed in the court data game since 2014. Specifically Premonition. The company that redefined the data-gather process. Overnight. Read: an effort that required hundreds of thousands of dollars LAST YEAR – people, salaries, time, court contracts, prices, normalizing, and more; is now being done with an algorithm. A faster, cheaper, more accurate proposition that allows Premonition to spend their capital elsewhere."

Latest News
Premonition makes the news.
Artificial Intelligence is the catalyst behind trial results, uncovers hidden knowledge, supports the decision making of professionals daily.
We fastidiously protect our clients' confidentiality.
These are some of the stories we can talk about.