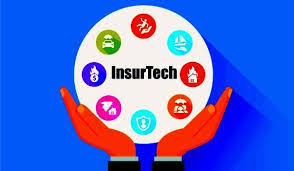 THE LIABILITY INSURANCE INDUSTRY PAYS A LARGE % OF PREMIUMS RECEIVED, IN LOSSES AND CLAIMS.
PREMONITION DATA SHOWS YOU THE LAWYERS THAT WIN : HELPING DRIVE DOWN CLAIM LOSSES AND LEGAL COSTS
Losses by far represent the largest cost to an insurance carrier.  As every insurance carrier knows, the best way to reduce "dollars out the door" is by reducing the loss ratio.
Historically, one major way of reducing a loss ratio is by trying to become "smarter" underwriters (i.e. charging the more appropriate premium for the risk and avoiding the most hazardous risks).  After this, most carriers will look at a reduction of expenses.  Reduction of the expense ratio is typically accomplished by staff reductions, use of technology or forcing vendor cost reductions, including negotiating rates for outside legal counsel.
Premonition agrees that becoming a smarter underwriter is critical to success as an insurance carrier and we can help, see our Underwriting section on how.
However, while reducing headcount and better use of technology can reduce expenses and be helpful in many circumstances, an insurance carrier's expense ratio is usually less than half of the same carrier's loss ratio.  Accordingly, the "biggest bang for the buck" continues to be the reduction of the loss ratio.
The problem becomes outside of being a "smarter underwriter", what else can be done to substantially (i.e. 30% or greater) reduce the loss ratio?  Specifically, what can the claims department do?  Historically, claims executives have emphasized reducing legal defense costs by use of "volume discounts" to panel firms thus reducing their LAE (Loss Adjustment Expense).  While this can be helpful in reducing an overall loss ratio, there is a far more effective way.  Premonition can arm claims departments with data of attorney "win rates" before user specified courts in user-specified jurisdictions and case types analyzed from the largest litigation database in the world (>87% of all cases).  Armed with this information, Claims can: (1) choose attorneys that win cases more often, (2) make data-based decisions on Settlement vs Trial litigation strategy and (3) more effectively negotiate legal fees.
For more information, visit our Claims section.