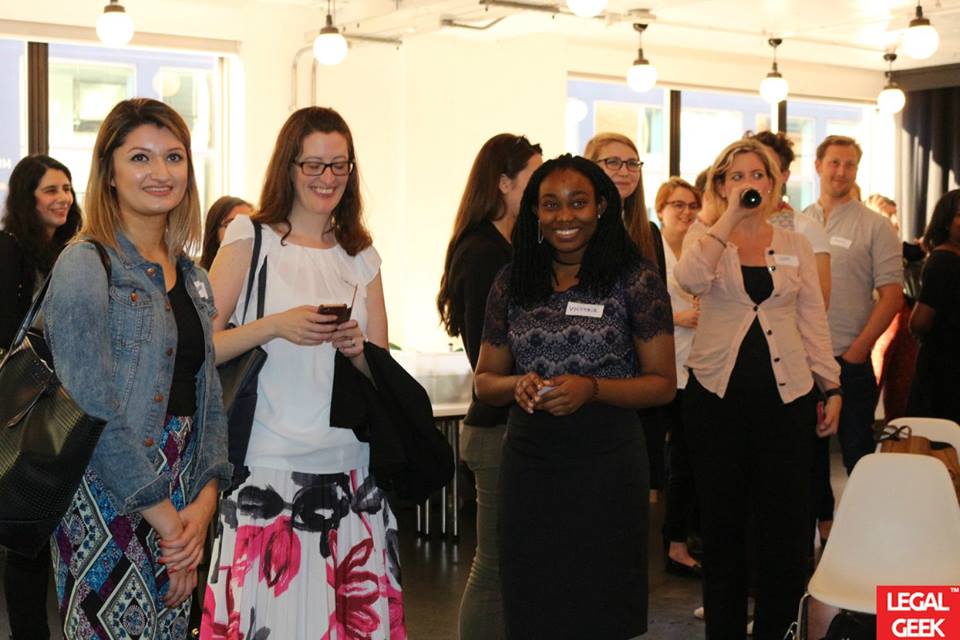 Women in legal tech
In October, Legal Geek will be holding the world's first conference on LawTech; aimed at connecting LawTech startups and technology with investors.
In the run-up to the conference, the Legal Geek MeetUp group kickstarted their Women in Law Tech series, which was started to "showcase, promote, and inspire women in the new emerging Law Tech space." We went along to find out what it was all about.
After everyone was warmed up with Legal Geek's new take on speed-dating (where each attendee attempted to meet as many of the others as possible within 7 minutes), they were treated to a 15-minute talk by CrowdJustice's Business Development Manager Rushika Paulas. CrowdJustice is a social enterprise tech law service, aimed at leveraging their amazing technology to make justice more accessible for everyone. The talk was particularly powerful given recent cuts to legal aid in the UK. The Obelisk delegates at the MeetUp were inspired by CrowdJustice's aims and the potential for global scalability – making justice accessible for more people the world over.
Following another inspiring talk, this time on 'innovation', by Clare Dundon of Hogan Lovells, the evening wrapped up with Toby Unwin from Premonition. Premonition is the only company that analyses attorneys by win-rate.
"Premonition recently did a study into the courtroom win rates of males vs female lawyers. The women wiped the floor with the men…"
Toby also mentioned that women woking in litigation – particularly in the US – have a double glass ceiling to break, in terms of getting into the stream of study itself, and then in progressing through the ranks. Furthermore, Premonition's data showed that women outperformed men every time on number of cases won (win-rate) but were rarely represented at partner level.
All in all, the Women in LawTech series got off to a great start with an interesting and enjoyable evening, and a diverse group of professionals including software engineers, entrepreneurs and lawyers wanting to engage with the tech in their respective firms.
Written by Lisa Whelan
Lisa J. is the marketing associate at Obelisk Support, a vocal supporter of women's representation in the workplace, and advocate of flexible working models.
Women in Legal Tech
was last modified:
July 28th, 2017
by
Lisa Whelan in the Attic