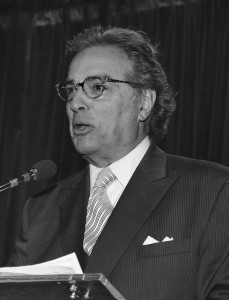 Stefano Acunto
Advisory Board Member
Hon. Stefano Acunto is President, CINN Group, Inc., with holdings in insurance, publishing, association management, and insurance services.
Since 1978, CINN has published the fortnightly Insurance Advocate (founded in 1889) and its LIFE NY quarterly.
CINN serves as the home office for several international and national professional insurance organizations.
Mr. Acunto has received numerous business and public service awards and appears frequently before professional organizations in the U.S. and Europe. He serves as a Managing Director of the Insurance Federation of New York, Inc., Board Member of the New York Risk and Insurance Exchange, and U.S. RE Companies, the international reinsurance group. Mr. Acunto serves as a Trustee of the John Cabot University of Rome; Trustee, College of Mt. St. Vincent and is Chairman of the Board of La Scuola, the K-12 Italian prep school in Manhattan.
Great grandson of Michele Berardini, the first and among the most successful Italian merchant bankers to open branches the family's bank in the U.S. in the late 1800's and the creator of patented international money transfer systems, Mr. Acunto remains active both as a volunteer and as an investor in Italian business and public affairs. Mr. Acunto serves as Hon. Vice Consul for the Republic of Italy in New York State, with consular offices in Westchester County; he was appointed in April 2003. He is a Chancellor of the Consular Corps College.
Mr. Acunto holds the rank of Commendatore, Order of Merit, Republic of Italy, and was decorated by the Italian government with the Star of Italy, among its highest awards, for his volunteer service in Italy and in New York.
Mr. Acunto holds his B.A. and M.A. degrees (1971, 1973) in classical philology (Latin and Ancient Greek) from New York University. He is fluent in Italian, French and German.