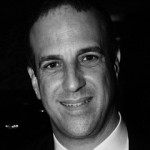 Richard Waserstein Esq.
Advisory Board

Richard Waserstein, Company President; was born in 1962 in New York, USA to Cuban parents. He is bilingual, fluent in both
English and Spanish. Richard obtained his BBA from the University of Miami in 1983, and his JD from the University of Miami
School of Law in 1986. He started his legal career at a prominent Miami banking and bankruptcy law firm, later opening his own
firm, Law Office of Richard Waserstein, specializing in bankruptcy, real estate and foreclosure law. In 2003 he formed
Closings.com, Inc., which became one of the most prolific real estate law closings firms in the state of Florida.
Over the years, Richard has participated in multiple in real estate projects primarily in South Florida but also in others parts of the state, country and abroad, focusing on the purchase and development of distressed properties, loan workouts, notes and mortgages,
foreclosure sales, sheriff sales, us government auctions, tax deeds, and bank owned property. His projects include, among
many others, multiple apartment, condominium, office and retail buildings totaling hundreds of thousands of square feet and
development of seven new freestanding stores for Family Dollar, a national retailer. Richard has also been involved in real
estate lending business through various entities including Presidential Mortgage, 21 Century Mortgage Lending, and Waterstone Capital, which in total, own and service several million dollars of private mortgage loans. Richard is also a part of Home Security Mortgage Corporation, a family owned, licensed Florida lender, which has completed hundreds of millions of dollars in loans since 1984, specializing in the South American market.