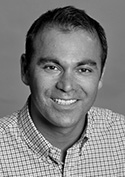 Jerome Krief
Senior Data Scientist
Dr. Krief is an economist and statistician. As a consultant, he performs data-driven legal predictions so as to enhance strategic decisions of clients. In his consulting practice, he uses economic theory and econometrics to forecast notably the probability of winning in court, monetary damages, and the duration of a litigation.
Dr. Krief has years of research and teaching experience in econometrics, economic forecasting, and statistics. He has published his methodologies in leading econometrics journals. He has delivered numerous scholarly presentations at major U.S., European and Asian Universities.
Previously, Dr. Krief was a visiting professor at the University of Virginia. He earned his Ph.D. in economics from Louisiana State University and his B.S. in mathematics from Paris IX University. He is a member of The Econometric Society. He speaks French fluently.