Taylor's Perspective …
New Data System that Tracks Win Rates Is Poised to Transform the Legal Profession
The legendary Vince Lombardi once said, famously, "Winning isn't everything; it's the only thing." In sports, political elections, and other aspects of life, winning matters and we often keep track of wins and losses. In the world of litigation, winning matters, too of course, but most people don't track individual lawyers' win-loss record. The courts don't, law firms don't, and even the clients who are paying big money to hire and retain attorneys don't. It's hard to believe, but there just hasn't been a systematic way to keep a comprehensive victory-defeat tally—until now.
This data serves as an elixir, and Toby Unwin is the wizard brewing it up.
A new artificial intelligence system that does just that, and more, stands on the cusp of making major changes in the legal profession. By mining Big Data, it uncovers how many times a lawyer wins or loses lawsuits, which attorneys usually prevail before which judges, and how much time it takes a litigator to handle a case. This is information clients should know before they hire lawyers and attorneys should know to help them pull in new clients and hire the right lateral litigators. Let me be clear: This new technology will be transformational. The brain child of the technology and co-founder of the company that sells it, Premonition Analytics, is Toby Unwin and, after a 45-minute phone interview with him, I found him to be charming, witty, and brilliant. I also think law firms need the data Premonition produces. Not surprisingly, Unwin does too. "This is a phenomenal tool for business development," he says.
After all, if you're an attorney trying to pitch a prospective client, you can use this data to show the CEO, general counsel, or other decision-makers that you and your firm are better than their outside law firm. You place in front of them a client report that you bought from Premonition and say, "Your attorneys don't win this type of litigation very often. In fact, they lose more than they win. We have John and Mary and each of them have very good win rates. Ditch the losers and hire us." Or words to that effect.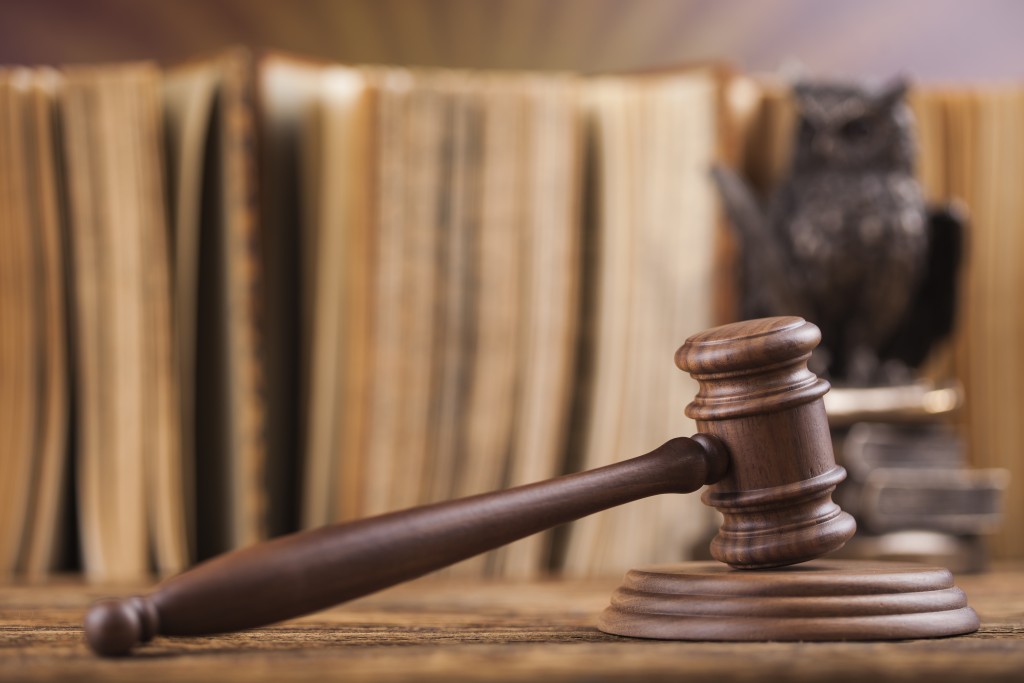 "We refer to these client reports as crack for law firms," says Unwin, the company's chief innovation officer; Guy Kurlandski is the CEO. "If you can't win a pitch with this information, you may as well give up. You should not be calling yourself a rainmaker or a managing partner." The data can also improve the way law firms hire. "It's worth gradually putting it into your practice, in general, so that when you're looking at making a lateral hire, yes you look at the size of their book, but if they're a litigator, you also look at their track record. More and more people are going to be hired by the numbers rather than the brand name of the firm."
Personal Motivators
With a legal and technology background, Unwin began the exploration of litigation data that led to his creation of the Premonition system and the launch of the company in 2014 because of events in his own life. "It came about because I was scratching a personal itch," he says. A few years ago he was going through a messy divorce and discovered that, despite stellar showings in lawyer rating lists and glowing recommendations from friends and colleagues, his divorce lawyer was "horrible," he says. "I wasn't getting a fair bite of the legal apple, as it were."
Maybe even more of a driver of his interest in all of this was some litigation he was involved in, which prompted him to do some research. What he found was a paucity of information on lawyers and litigation records. He saw a need and sought to fill it. After pouring through existing research and writing computer codes to gather records from courthouses and other sources—I'm summarizing this liberally here and putting it very simply—he invented the Premonition technology.

His examination of the data revealed some very significant facts. First, the entities who are sued the most are insurance companies and businesses that employ a lot of people, and he, Kurlandski and their team are courting and sometimes winning over some of the players in these two groups.
His next finding was even more important, and surprising. "This," he says, "was staggering to me: I found that 30.7% of the outcome of a case [depends on] who you put in front of your judge. It might not be fair but it's fact. We have a former chief justice who helped us with the system of the algorithms. In our very first meeting he said, 'The facts and law have lost too many times.'"
Nearly two years into this now, Unwin has learned some other extremely interesting trends, based on the win-loss data, and I was dying to ask him this question: Is there a correlation between success in the courtroom and such factors as the size of law firm, seniority of the litigators, and peer recognition and lawyers' billing rates?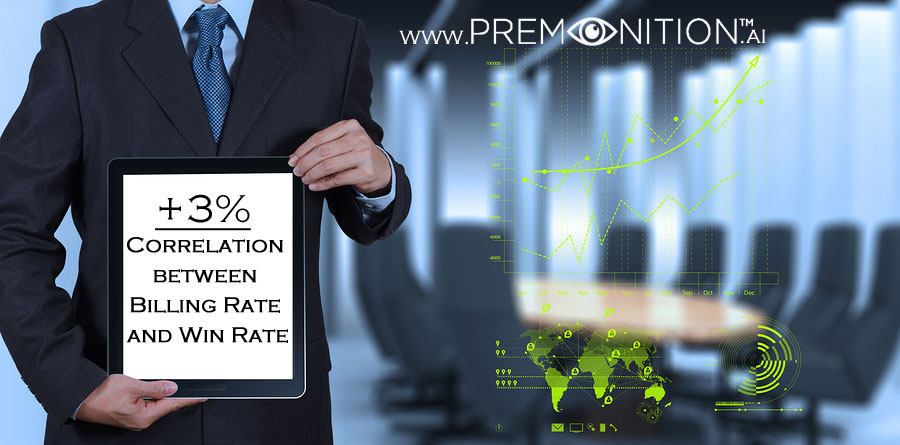 A big law firm does better than a small law firm, he says, but not by much. "Big Law is 6.98% better than a small law firm in terms of winning cases," he adds. "A partner is better than associate, that's true, but only by 0.5%. So you are paying 50% more to get a half percent better performance. Peer recognition, we have found, is negatively correlated. Regarding the level of billing rates—for all intents and purposes, it does not correlate to more victories. There is a slight positive. It's about 3%."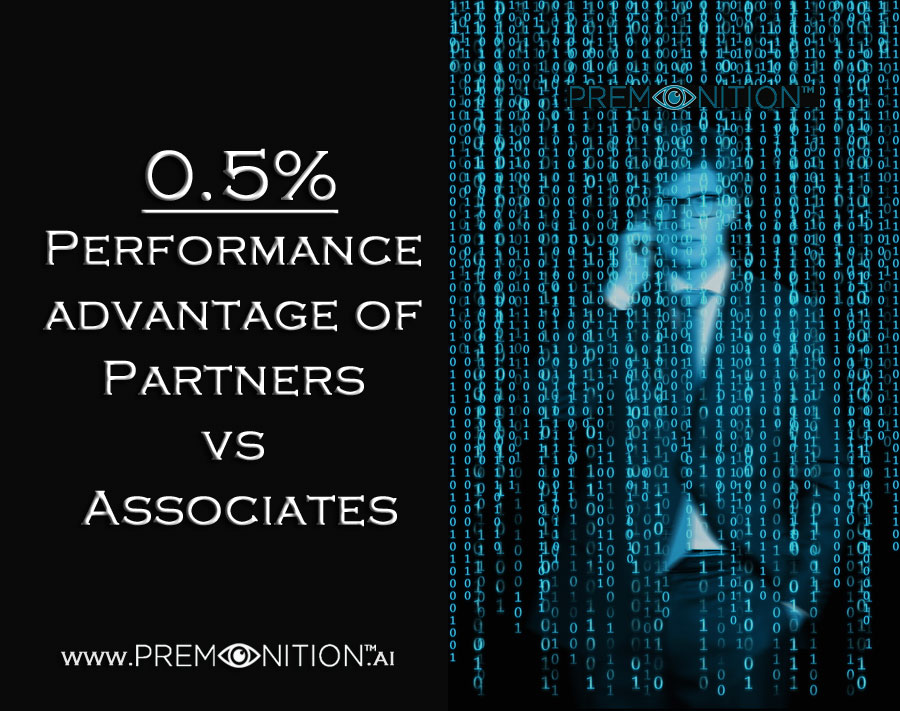 Initially, law firms, especially big law firms rebuffed his advances; they simply didn't believe the data or chose to reject it. So the Premonition people went after corporate clients and found a more receptive audience— and buyers of their services. Beginning in about this spring, law firms increasingly approached Unwin and his company. Now they're starting to become customers.
That is, the smart firms are becoming customers. More firms should too. After all, this data serves as an elixir, and Toby Unwin is the wizard brewing it up. Or as he puts it: "Right now with our system I can look right through the law firm as if I have x-ray vision. I can see who the best people are, who the terrible ones are, how often they're winning, and how quick it takes them to do cases." And that's powerful stuff.
Steven T. Taylor in Of Counsel: The Legal Practice and Management Report
---

Crack For Law Firms was last modified: July 28th, 2017 by Steven T. Taylor Of Counsel Magazine